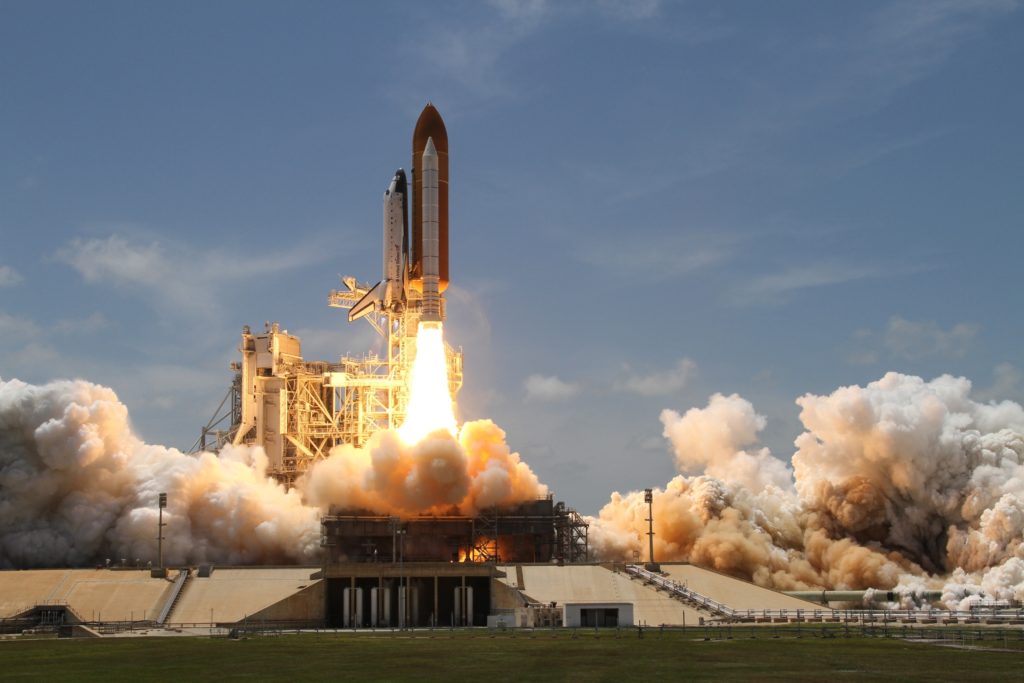 It seems like bringing a new product up on the stage is an easy action. Design, production and announcement. In reality, this process is a lot more complicated and requires dozens of creative heads as well as lots of patience. Let's start with simply answering the question, what the product launch is about. Business world defines it as a debut of your product into the market. It is a birth of your invention and you want everyone to get to know it – the size, the weight, the color, the inspiration behind it and the features that will make everyone buy it. However, to ensure that the world is ready for this overwhelming announcement you have to plan your strategy properly!
Product Phylosophy or Why You Want This Baby To Be Born

We are used to saying "the new product has to satisfy the needs of your potential customers". In the 21st century, most products we could imaging wanting, we already have. So the challenge is to awake new needs or to make your customers think they have a strong need for your good – it will bring the quality of their life to a new level! In order to achieve such a reaction, you need to work on the philosophy behind it. The main questions you have to answer are:
What are the needs of the customers?
What emotions need to be evoked?
What is your customer portrait?
What is your value proposition?
What trends rule in your market?
It is crucial to do proper research and analyze all competitors from China to Argentina. You have to understand how each nation designs the features of otherwise similar products, what is the driving power of it and to understand the main difference in the customer psychology.
A customer portrait has to be as specific as possible. If your product is not a new MacBook, then you are not designing it for 80% of humankind. Define your client – sex, age, education, hobbies, salary, city or village, Europe or Australia, kids, marital status, weekend spent at home cooking pasta or climbing Mount Everest. The more you know about the customer, the better you can tailor your product and marketing strategy and get them to purchase.
Feedbacks and Beta Test
Society says gossip is bad, in our case it is a life-saving tool! At this stage, you want to talk to as many people as possible, ask hundreds of questions, ask random people to react, to try, to open, to touch your product. You have to investigate what they say behind you back, what they think about it. Additionally, a good solution might be to run a Beta Test and evaluate the results. Afterwards, you root out any confusions or negative opinions. Fix it and move on!
Improvements
By this time, when the design is ready, concept is about to blow the mind and gossips have cooled down, your competitors might have invented something even better, or trends have changed, or suddenly a new law has passed regulating the consumption of e.g. plastic bags. You might be panicking and begging your investors not to withdraw from the deal, but what you really have to do is to take all the advantages of this situation. If something better has appeared, you simply take the best of it and improve it. A bit of creativity, inspiration, brainstorming nights and some clever heads, the success is guaranteed! In the end of the improvement stage, set ambitious goals, redefine the concept, redesign, and be ready to rock'n'roll!
Marketing Strategy
Here you implement everything you have ever learnt in marketing classes. 4Ps and Go-to-Market plan will help you not to get confused later. Plan it properly by researching the marketing campaigns of the competitors, by digging into the details of the successful ads on Facebook, by diving into thousands of Photoshop edited photos on Instagram and analyzing the epicenter of attention. Talk to your SEO specialist and write down the launch of the ads on every social media channel. How, when, why and for whom the photo will be. Think widely about the product. Engage the audience using emoji, intriguing texts, promotions or sales. Write a back-up plan. You never know when the world is going to collapse!
Sales Strategy
Only one more detail until your "baby" sees the world. And this is to ensure all doctors and pampers are ready to undertake a newborn. In our case, we are talking about retailers and distribution channels. If you are new in your niche, you don't want anyone to give a  bad impression just because there are delays in posting, or retailers are on vocations, or the biggest supermarket in the downtown doesn't have your product in stock and now the customers are getting angry. Contact everyone and ensure the process will run smoothly.
Launch (Finally!!!)
Sit and pray? No, this world is a bit more complicated than that. Once you publish the post with the announcement, once the product is put on the shelves, once you get the first phone call, you carefully analyze every reaction, every smile and every gossip. Make sure your PR Team is ready to prevent a catastrophe and make sure you stay connected to the customers. Answer every question, reply to every mail, smile to every client. Let your IT check the site as often as possible and ensure every link works and every image appears.
After all this how it is to create and to connect people with products! Stay strong – you have chosen a difficult path but very exciting!
Good luck!
Daryna Polishchu
GS Nürnberg
Sources:
https://blog.hubspot.com/marketing/elements-flawless-product-launch-li

https://www.fastcompany.com/3004920/10-steps-successfully-launching-new-product-or-service

https://www.forbes.com/sites/forbesagencycouncil/2017/10/24/18-steps-to-take-before-you-launch-a-product-or-service/#3f9ec5c19cf9